Measure Individual Progress
"I need to measure an individual's progress to document treatment efficacy (for an IEP, research study, etc.) Should I use the typical standard scores?
If you haven't used them before, Growth Score Values (GSVs) might give you some unique insights. They're especially helpful for individuals with significant delays, who may be making progress, but are not keeping pace with age-mates. While not all measures have GSVs, there are several popular instruments that do, such as the: Bayley-III, Vineland-3, WIAT-III, KTEA-3, for example. Watch this brief video to learn more about how and why to use these valuable scores.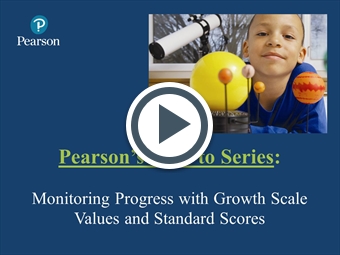 ---